Household Cavalry Troopers Officers Sword and Scabbard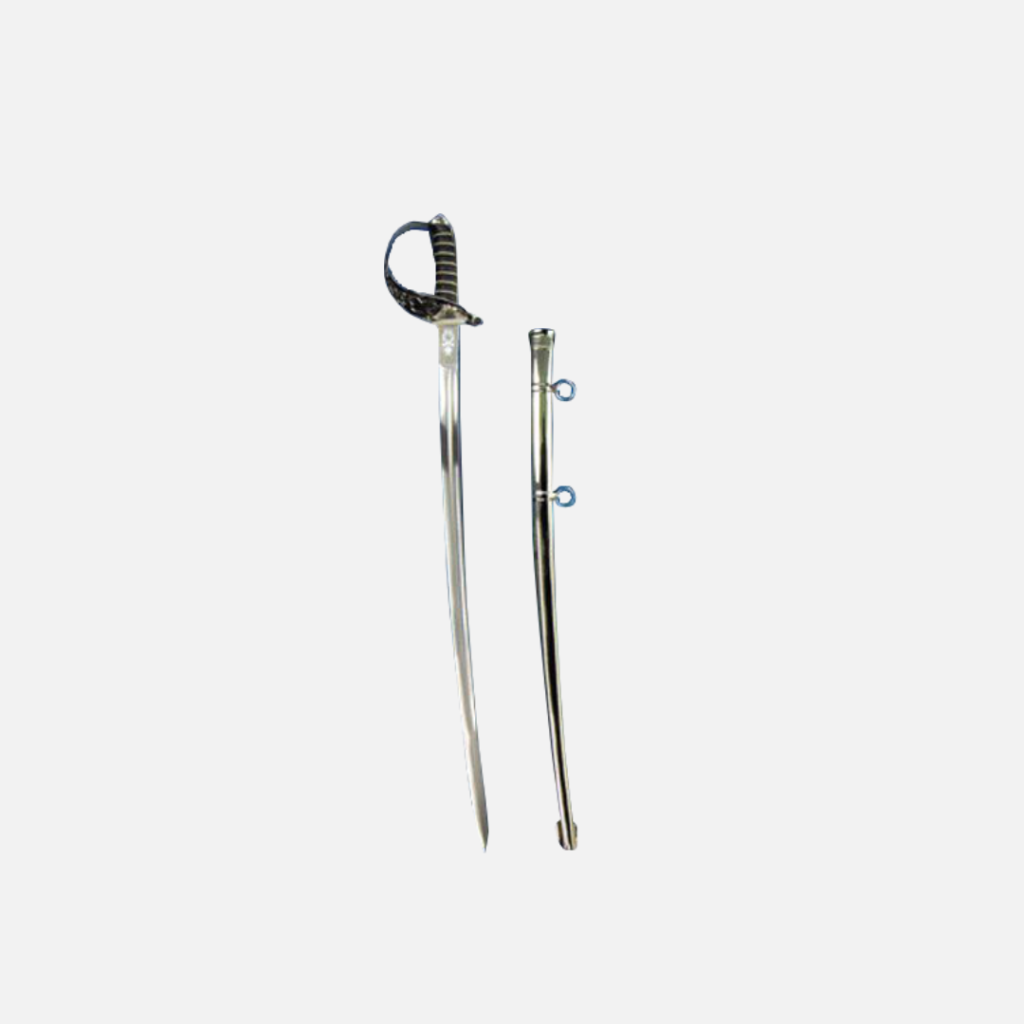 Household Cavalry Troopers Officers Sword and Scabbard
Similar in design to the officers' version, the Household Cavalry Troopers' Sword of 1892 is characterised by a heavy single-edged blade. The bowls carries the sovereign crown and is intricately engraved with the intertwined initials HC.
The grip is made of wood covered with black ray skin and intertwined with silver-plated copper wire.
The Household Cavalry Troopers Sword is supplied with a curved and polished chrome-plated steel scabbard.
Crown Swords is the only UK company to provide every pattern of sword and scabbard currently in use by the British and Commonwealth Armed Forces. All of our materials, including our steel, is sourced from UK registered suppliers. Renowned as one of the finest in the world, our steel is produced in a Ministry of Defence audited and approved plant by ISO 9001 accredited WSC UK.
All swords adhere strictly to current MOD regulation and are commissioned to be carried on parade by officers of Her Majesty's Armed Forces and Commonwealth.
Each stage of production is overseen by the Former General Manager of Wilkinson Sword, Mr. Malcolm Ordever.

Mr. Malcolm Ordever
Former General Manager of Wilkinson Sword